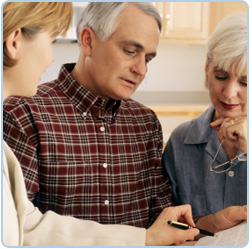 Disability Income Help is dedicated to helping qualified individuals with disabling conditions get in touch with a professional advocate or attorney using our automated matching system.
Members of our nationwide network provide an initial free evaluation for disability benefits eligibility and offer additional services on a contingency basis.
We understand what is involved in the process of trying to get approved for disability benefits and help the public with awareness, education and using our system to connect them directly with a member disability advocate, representative or attorney who can make the process as fast, easy and successful as possible.
Many people are denied benefits due to mistakes made on applications, misunderstanding the process, missing deadlines, incorrect documentation and lack of overall help and understanding. We have developed this website and our matching system to ensure that you are automatically connected with one of our member disability attorneys or advocates. Nationwide, our network gives you access to a FREE EVALUATION.
Since the waiting period for appeals can be more than a year and a half if you're initially denied, it is more important than ever to get it right the first time! We have over 10 years experience providing online attorney and advocate matching services to the public and helping them find the legal assistance they need, free of charge. Whether you are filing a first time application or appealing a denial, we are here with to get you in touch with the help you need.
Many may qualify for more than one type of disability income assistance, whether it's Social Security Disability, Worker's Compensation, Veteran's Benefits, or Long Term Disability. Click one of the options below to get started on your FREE EVALUATION.